Training & Placement Cell
Karmayogi Polytechnic College has an independent Training and Placement Cell located in the main building; is committed to provide all possible assistance to its students and also cater to the needs of organizations. It is headed by an Officer Incharge designated as Training & Placement officer and supported by five Placement Coordinators. It ensures the student to secure esteemed positions.
Training and Placement Cell is established to impart full fledged training and placement for the students. The pre-final year students will be undergoing different training programs. We also encourage the students of II and III year to undergo these programs. Further, we arrange short duration training programs in consultation with different organizations of national repute.
The cell coordinates various activities along with academics and provides career guidance, necessary skills to the students . Student's queries of all kinds are clarified by the most qualified faculty and staff. Thus making them technically sound, outstanding performers and excellent leaders. Students are exposed to the actual work environment of various Industries.
Mr. Shaikh M.N. ME(CSE),MBA(HR)*
Training & Placement Officer
Placements 2019-20
Placements 2018-19
Placements 2017-18
Placements 2016-17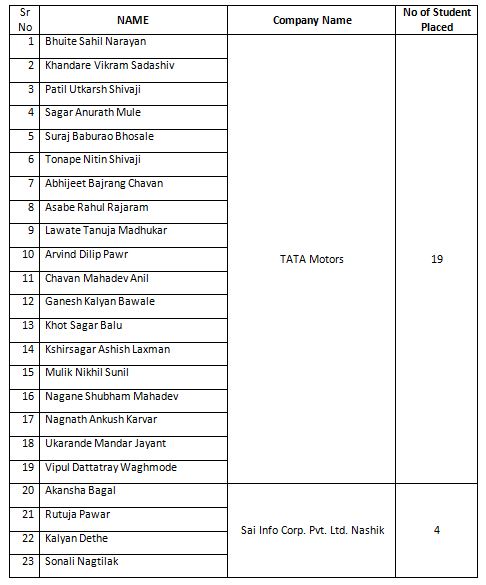 Placements 2015-16
Placements 2014-15
Placements 2013-14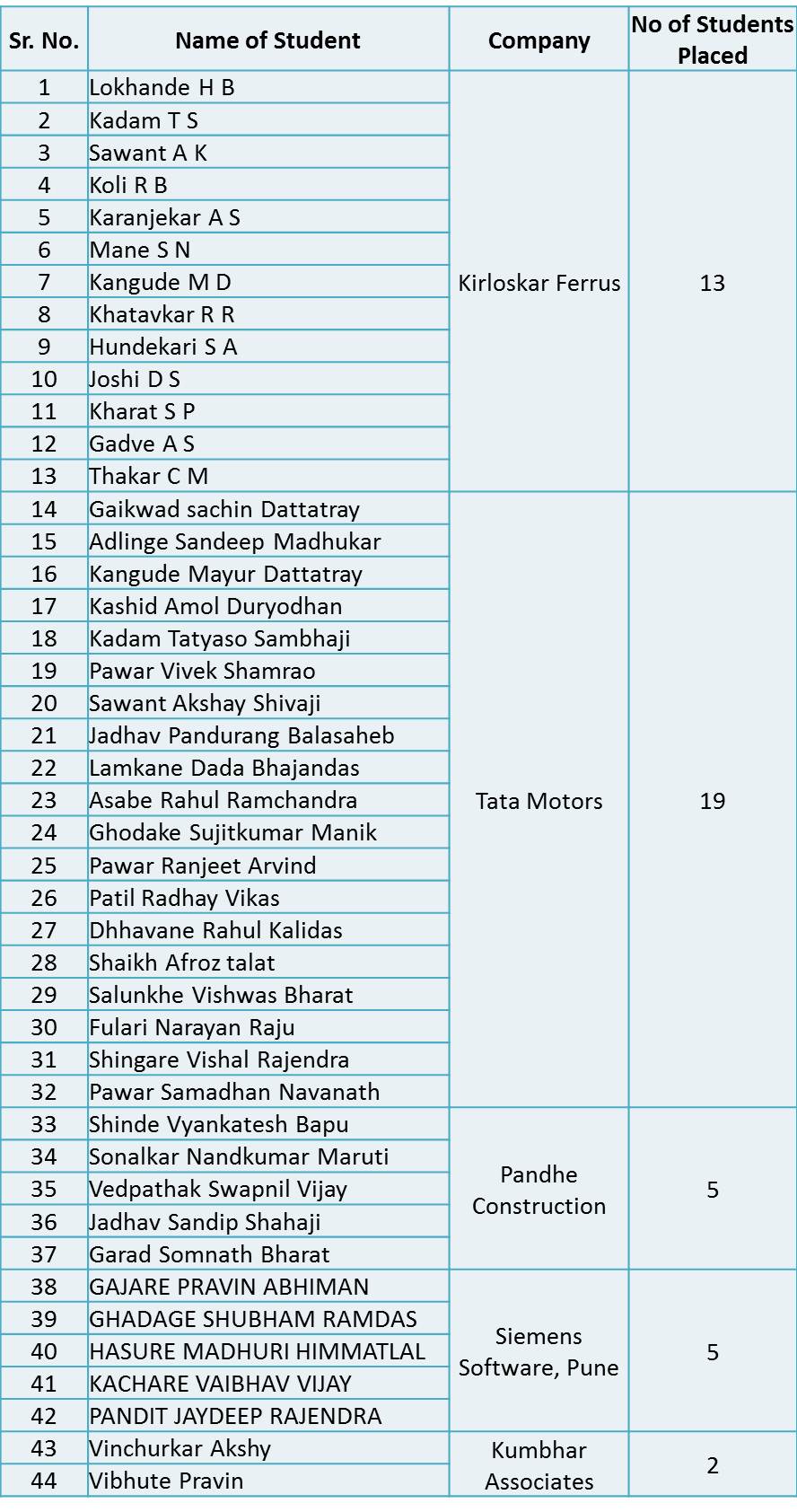 Placements 2012-13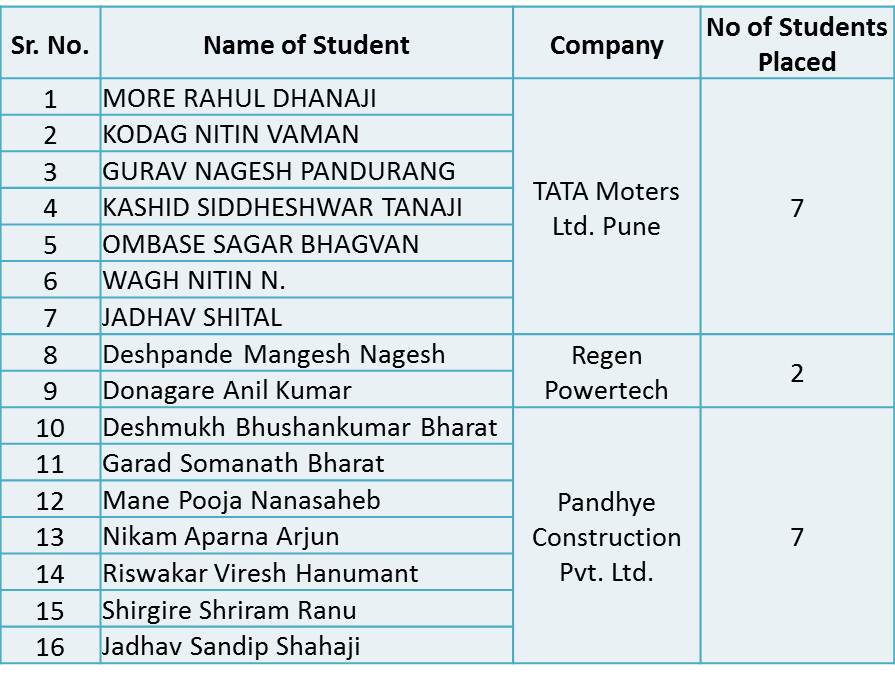 Placements 2011-12
Placements 2010-11